What

9th Annual Fight For Your Life Memphis Open Championship

Cost

$60 (ALL Events) by October 7th, after $60 (1 or 2 events) + $5 per additional event

When

October 22, 2022

Where

Harding Academy
1100 Cherry Rd
Memphis, TN 38117
Contact: Ms. Cheetah Tennille Westpoint Phone: (901) 567-5600
Registration begins @ 8:30AM
Tournament starts @ 10:00AM
Events: Forms, Point Sparring, Weapons, Flag Sparring, and Creative Forms
Fee: $60 (ALL Events)
Pre-Register online by Friday, October 7th by 11:59PM CST, and pay at the door.
Pre-Register by October 7th or before
Competitor fee: $60 All events

Register after October 7th
Competitor fee: $60 (1 or 2 events) + $5 per additional event

Spectator fee: $10 (Ages 13+/Adults), $5 (Ages 5-12), and FREE (Ages 4 and under)
Every paid admission gets a raffle ticket for Door Prize Giveaways!
AWARDS
1st place- trophy
2nd & 3rd place- medals
All Little Ninjas divisions (Ages 6 and under)- medals
6 Grand Champion Trophies
will bring you to Westpoint Martial Arts website for the registration process.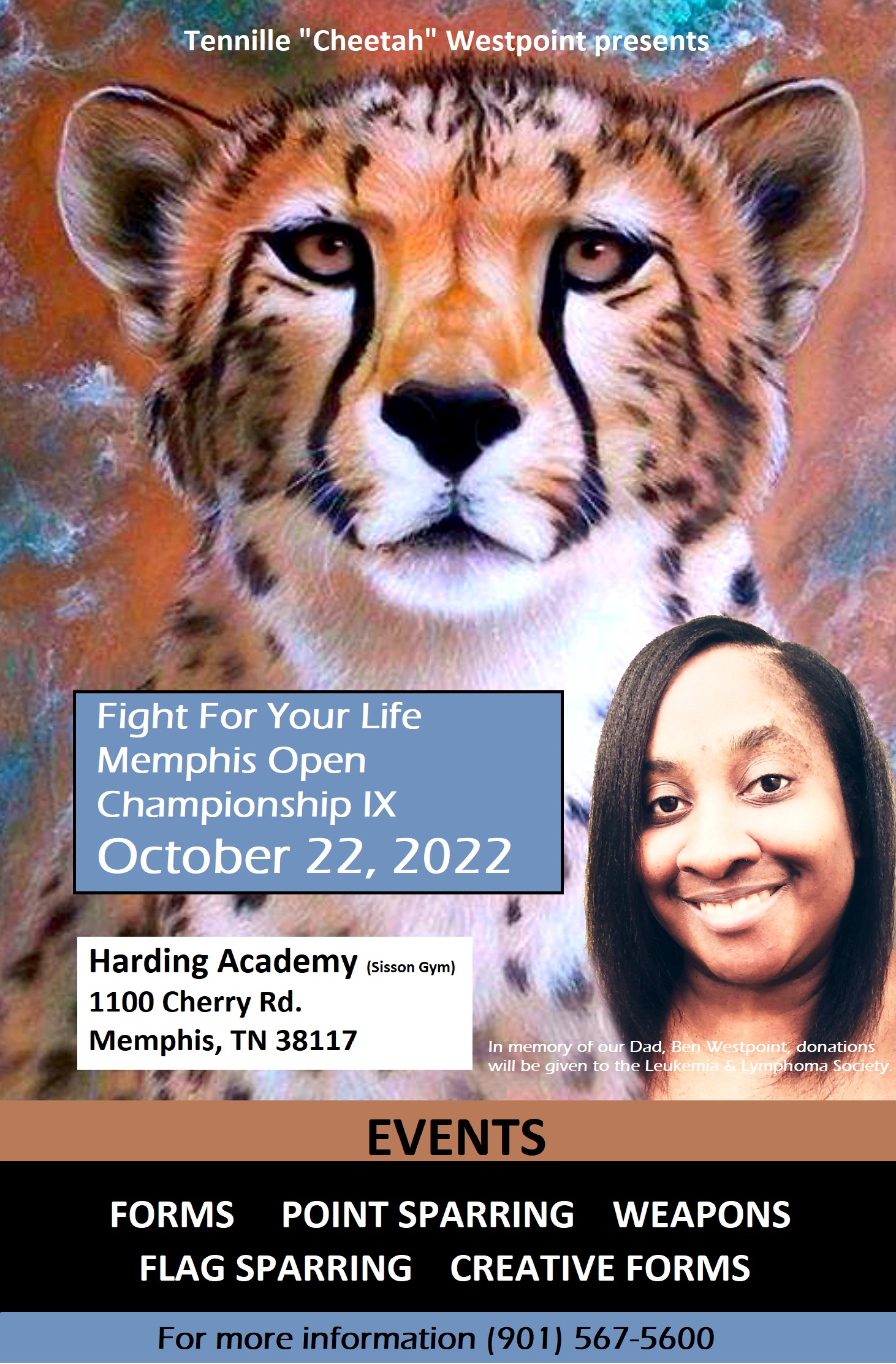 Are You Looking For A Self-Defense School In Memphis, TN?